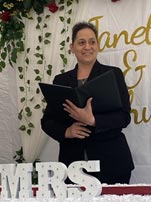 Officiant and Owner: Elizabeth Staniszewski
Elizabeth is a Minister ordained by the Universal Life Ministries, since 2018. Serving IL, WI, IN and parts of Michigan. Elizabeth or Liz is a bit OCD in that she takes great pride in her ability to be efficient in her work as well as punctual to every event. She is sarcastic in a good way and is in Love with Love. She believes everyone should have a Happily Ever After! Liz works with most faiths and welcomes couples from the LGBTQ+ community.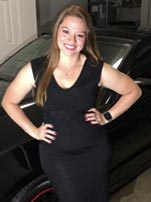 Officiant: Ariel Staniszewski
Ariel has been ordained by the Universal Ministries since 2020. She is serving the D.C. and Maryland area. Ariel is a Marine Veteran; she loves a good adventure, and she can't resist the "little black dress! "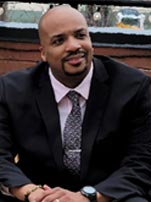 Christopher Harris is a pastor ordained by Calvary Redemption Center Ministries. He believes that marriage is a covenant that is sacred, created by God and should be celebrated as so. Christopher's goal as marriage officiant is to lead each bride and groom down the path of establishing that covenant between each other as well as God. One main point that Christopher loves to drive home to each wedding party is that it is a celebration and should be a life experience that they will always remember.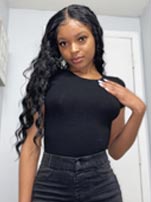 Assistant: Zephaniah Whitehead
Zephaniah is our intern and in house photographer, so if you catch her snapping some shots at an event or show be sure to say hi!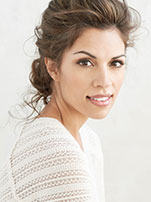 Hello, my name is Sandy Tragos. I am a licensed professional counselor that has a passion for working with individuals to meet their fullest potential and I specialize in pre-marital and marital coaching.
First, I wanted to take a moment to tell you a little bit about myself. I am married to my husband Jim, for now 15 years. Together, we have two kids, a son that is 12 years old and a daughter that is 10 years old. Our family also has dog, a goldendoodle. I have a bachelor's degree in Psychology and a Master of Science in Mental Health Counseling. Therefore, I speak a language of empathy, positive-self talk, humility, humor, and consideration.
I look forward to working with you and please know that I am not a genie and will not grant you three wishes, but I can tell you that there is hope. My approach is warm, interactive, accepting, and direct.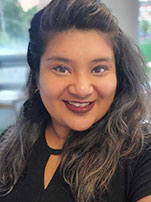 My name is Mercy Gonzalez, originally from Pilsen in Chicago.
I'm a mom of 2 young adult children and together with my significant other we have 6 dogs, 2 birds, a bearded dragon and over 100 plants!
I officiated the wedding of a good friend 3 years ago and it all spiraled from there! Since then, I have also ventured in officiating Quinceanera services. I enjoy hearing couples' love stories and knowing my words will make a difference in their lives as they start a new journey together.