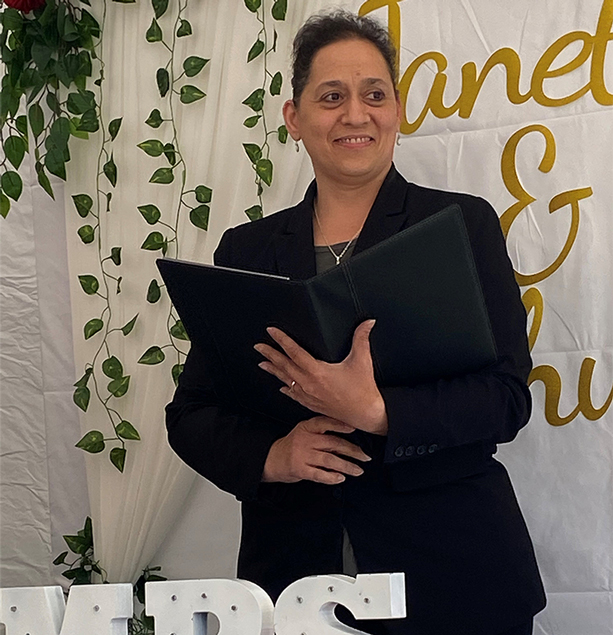 I have been an ordained Minister since 2018 and most recently started my own officiating business. I have completed several weddings since, mostly Micro Weddings, a few intimate and lovely elopements. Some ceremonies religious others secular and some simple yet traditional with mentions of God.
At-The-Altar provides various types of ceremonies some include candle ceremony, sand ceremony, God's Knot, etc. All of which are tailored to the couple.
My process begins with the initial consultation, "How do you see your ceremony?" I spend some time via email, phone, video chat, and text with the couple to determine what they'd like to hear and say at their ceremony. After the initial call and booking of the date, I get to work on the 1st sample script for the ceremony and offer an unlimited amount of changes and additions until it is exactly as you see your ceremony going on your big day.
I am available to the couple whenever they need me. I also can assist/lead at the rehearsal, processional and recessional order, a run-through of the ceremony, suggestions on where and why the bride's family should be seated behind the groom instead of the bride…
Officiating weddings brings me great pleasure, pronouncing the couple married is a proud moment and I just love what I do! I'd love to bring that enthusiasm to your ceremony.